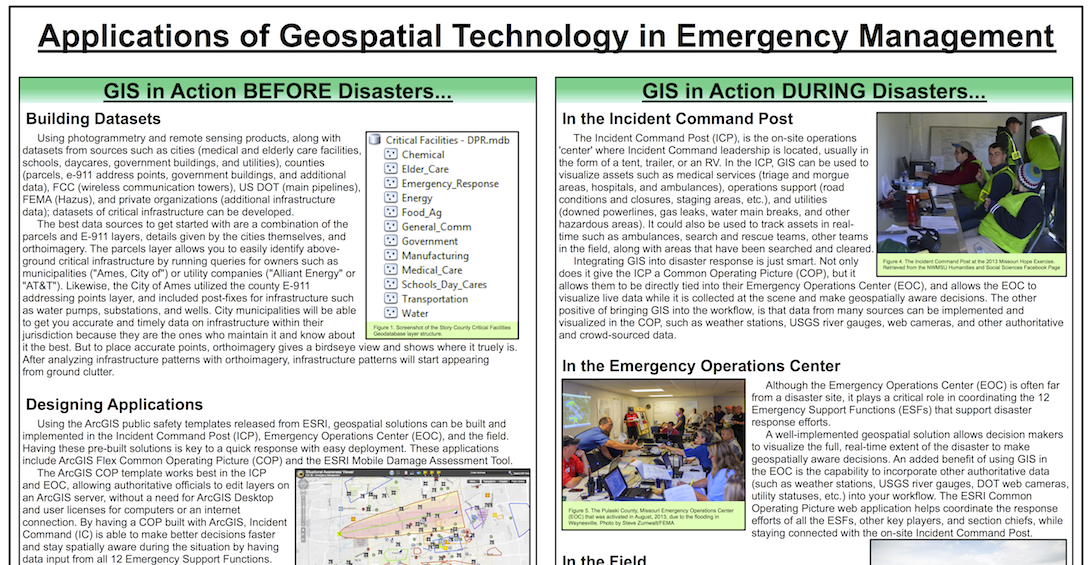 My poster on GIS in Emergency Management received Second Place in the St. Louis ASPRS Region Poster Contest.
Developed a custom Wordpress theme and built a social media presence on Twitter and Facebook for Team Neutrino #3928, a FIRST Robotics Competition Team.
My Traveling Authoritative Road Data Information System 511 is a Multi-State Authoritative Data platform for the Common Space Traveler.